Designing post-naturalism for an impossible
eco-emancipated futurity

This project is motivated by the rampant deforestation of Cusuco National Park, Honduras, the loss of an idealized landscape that is one of the best-suited environments for biodiversity. Hydroponics, the science of growing and sustaining plants using only water and light, is meant to be a technological utopian solution where soil disappears from the development of a plant, therefore unchaining them from the earth that is the source of their destruction. I envision these "post-natural" plants as organisms of an impossible future. From tiny dormant seeds, they know nothing but pipe, metal, and fluorescent lights. They have never experienced the sun, and yet they thrive more successfully than their predecessors. In performing the scientific relationship between creator and creation, I ask: what are the patriarchal ideals behind the construction of nature, and the overwhelming narrative that technology is the ultimate solution?


This inter-disciplinary project addresses today's environmental degradation through a hydroponic installation that combines 60's retro-futuristic aesthetics with scientific spectacle. Because back then, we all believed that by now we would be living in a future with flying spaceships yet in harmony with nature. Originally produced in 2013 as a BXA Capstone project at Carnegie Mellon University, Plants of the Future was later re-commissioned for the 2020 exhibition Potential Worlds 2: Eco-Fictions at Migros Museum in Zurich.
The original Plants of the Future from the 2013 exhibition "I'm Feeling Lucky" at the Miller Gallery, Carnegie Mellon University; Pittsburgh, PA, US.

I would like to thank my professor Rich Pell for introducing me to the concept of "postnatural," my mentors Joe Mannino and Ali Momeni for the progression and completion of this project, Bob Bingham for the satellite dish, the Undergraduate Research Office, Jason and Billy from the Pittsburgh Glass Center, the STUDIO for Creative Inquiry, Stephanie Murray and the BXA department, and finally Christian Aponte and Benjamin Welmond for their unwavering support.

CONSTRUCTION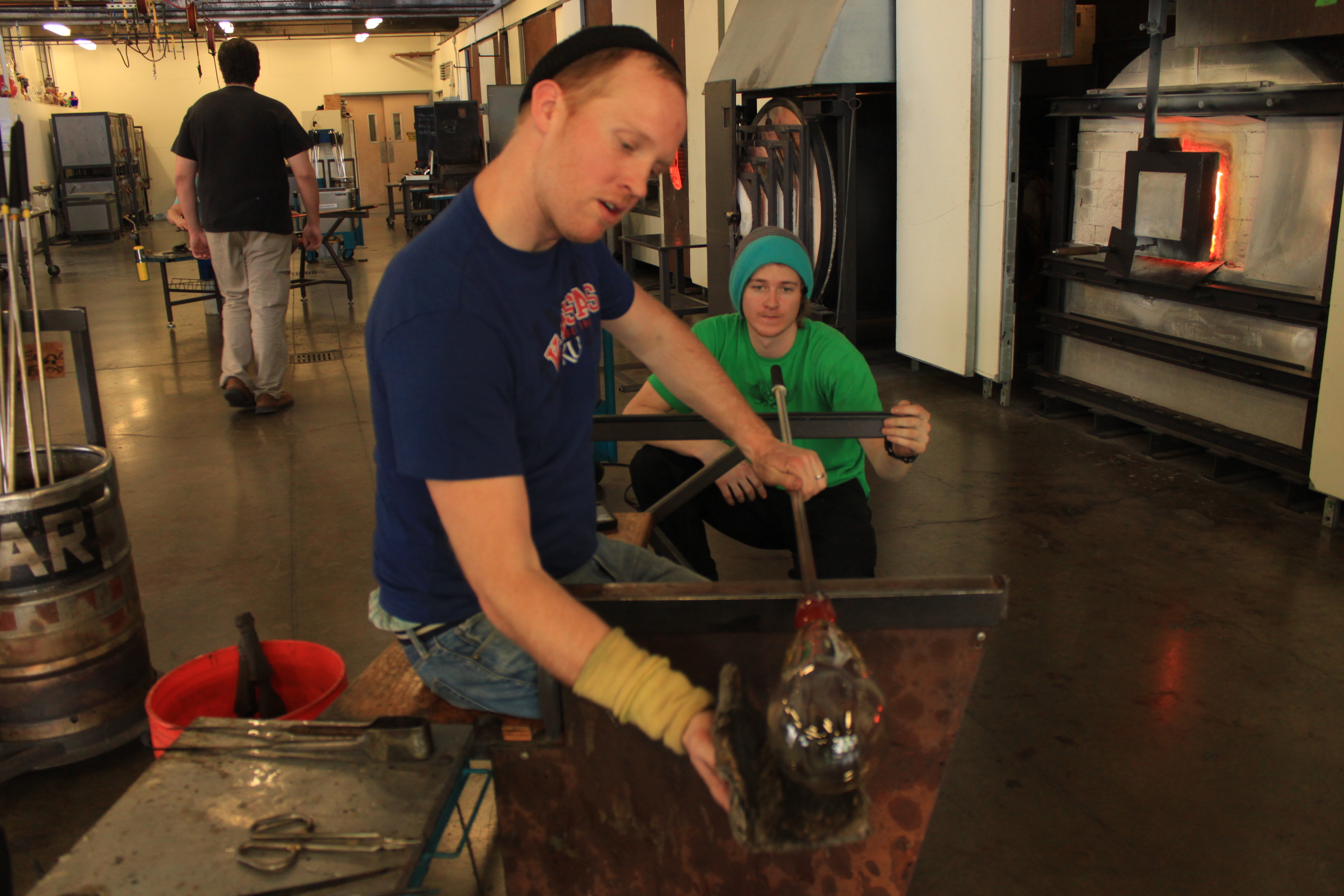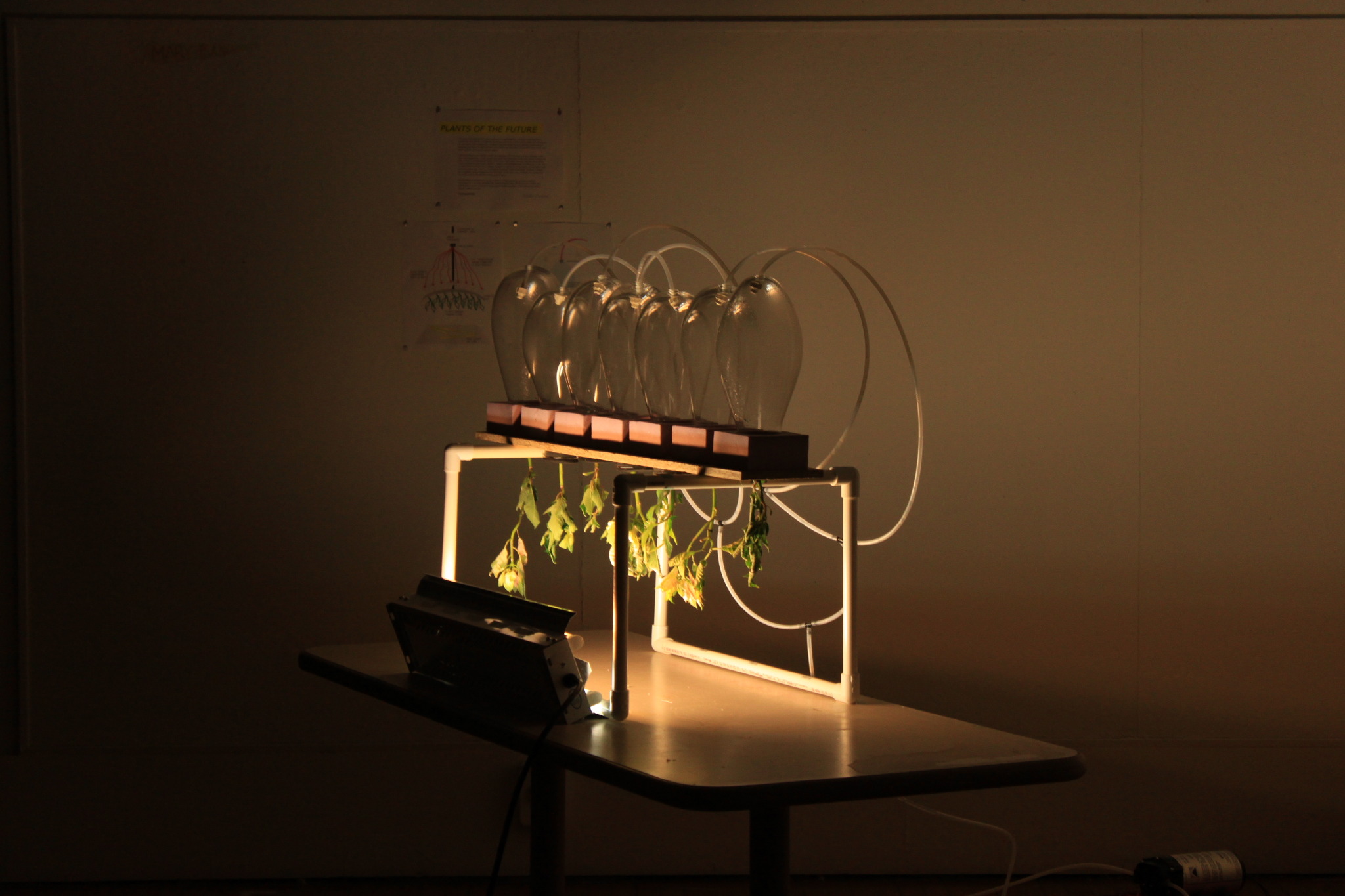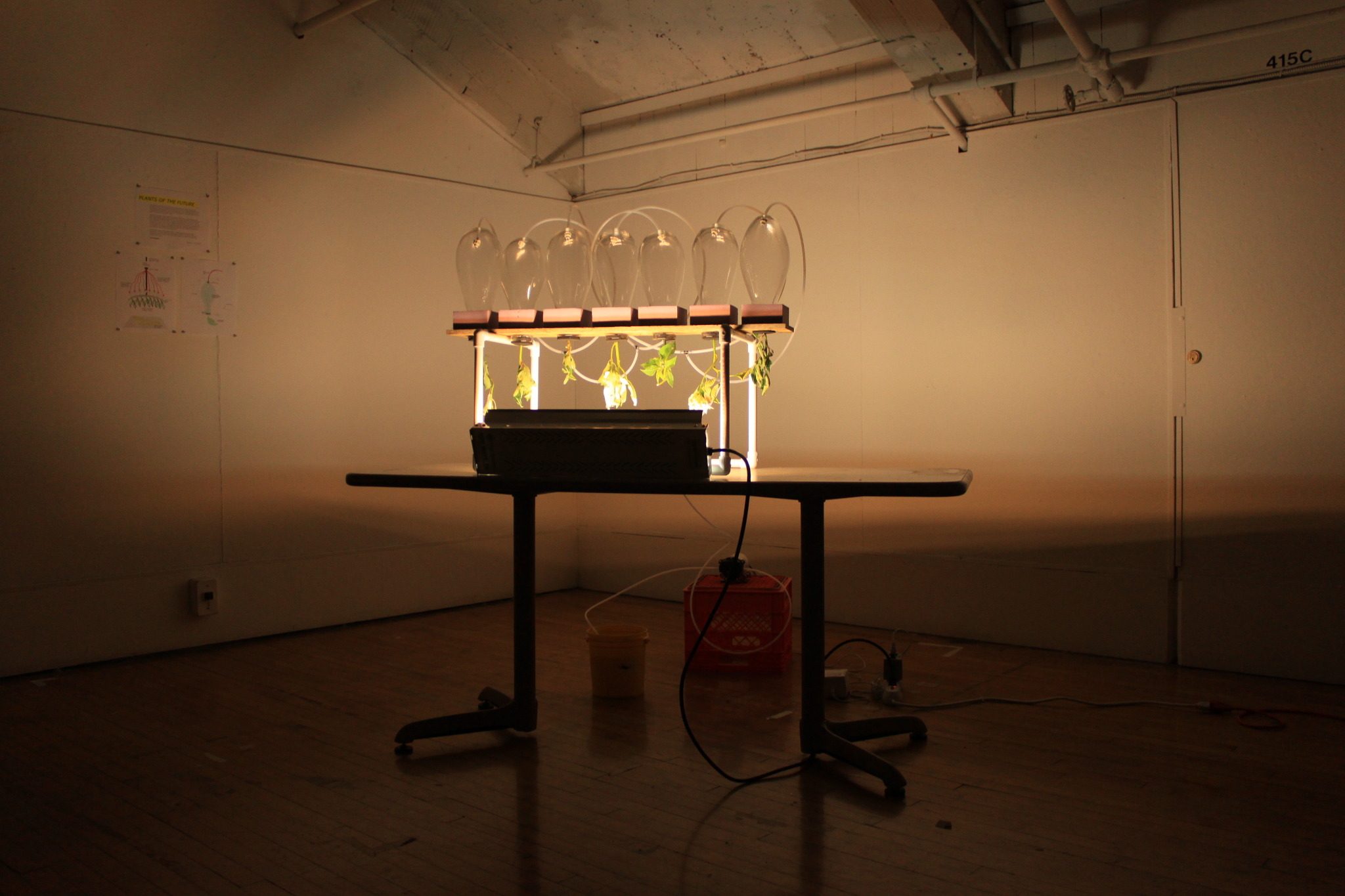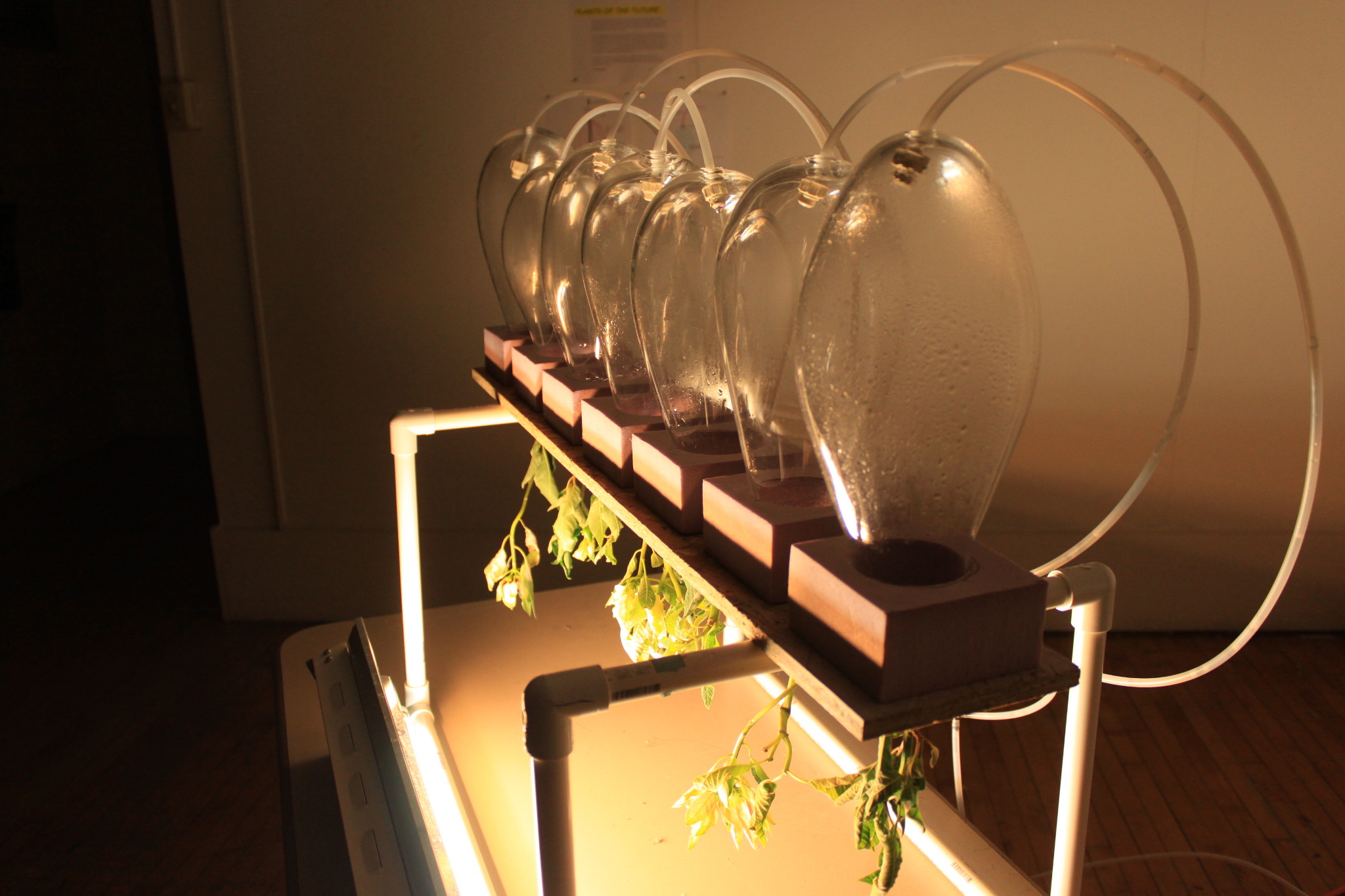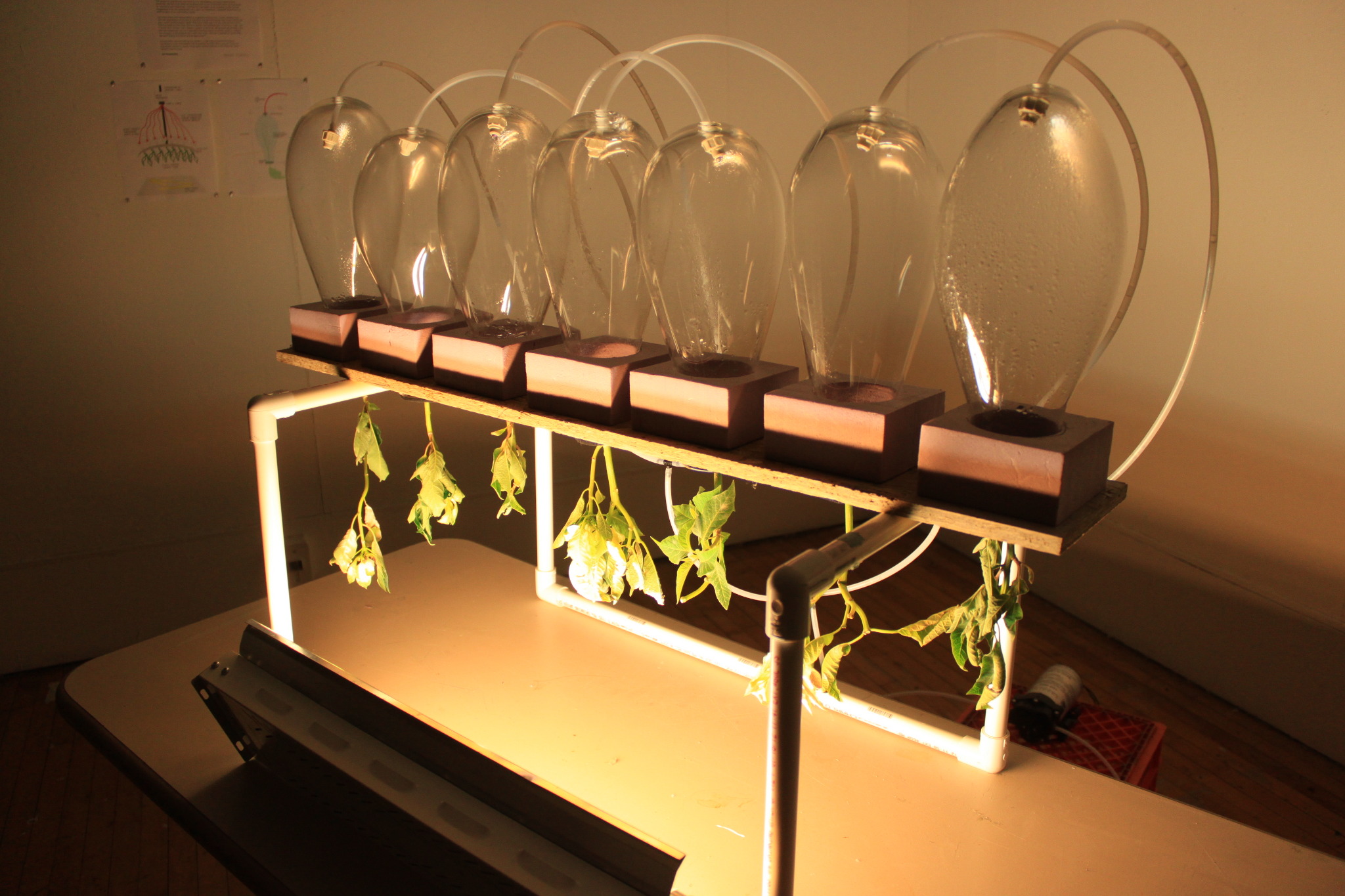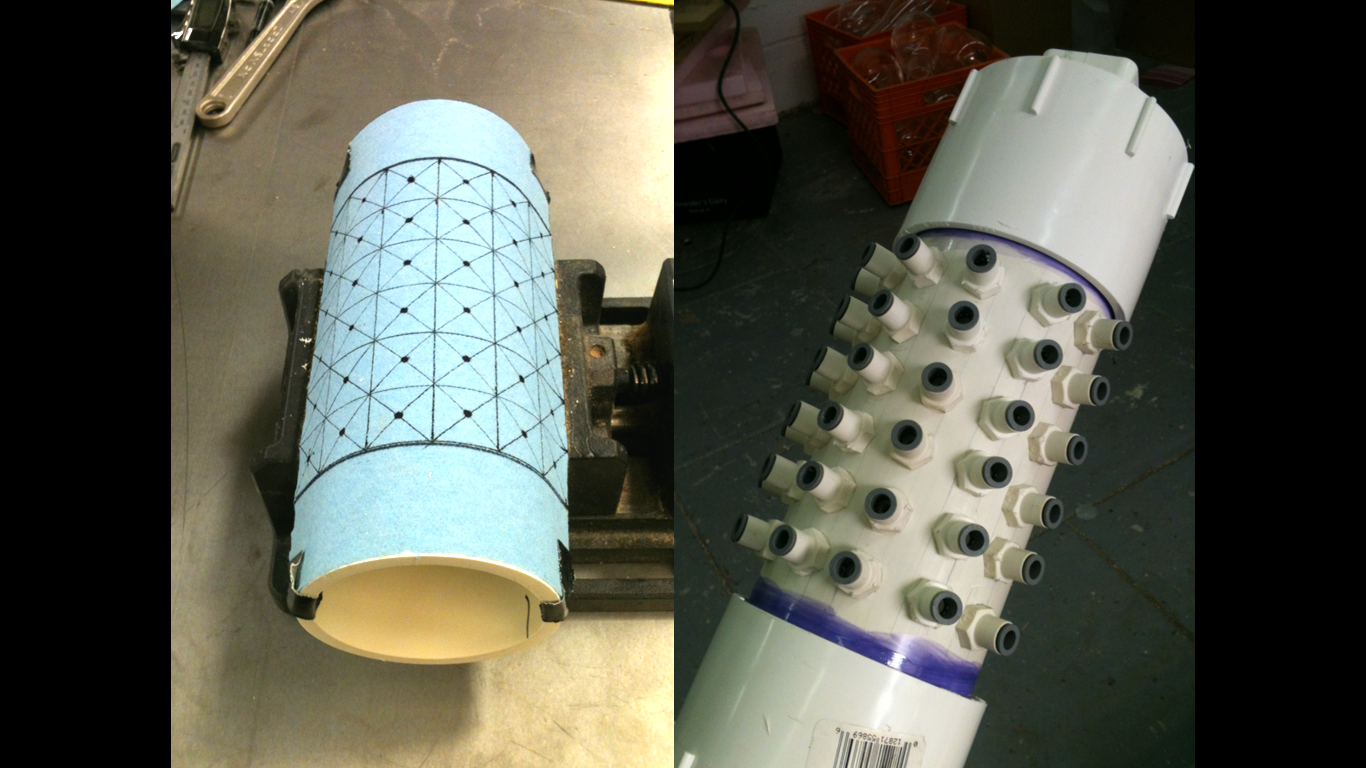 GARAGE HYDROPONICS:
EXERCISES INTO THE MATERIALITY AND
DISCOURSE OF INDUCING POSTNATURALISM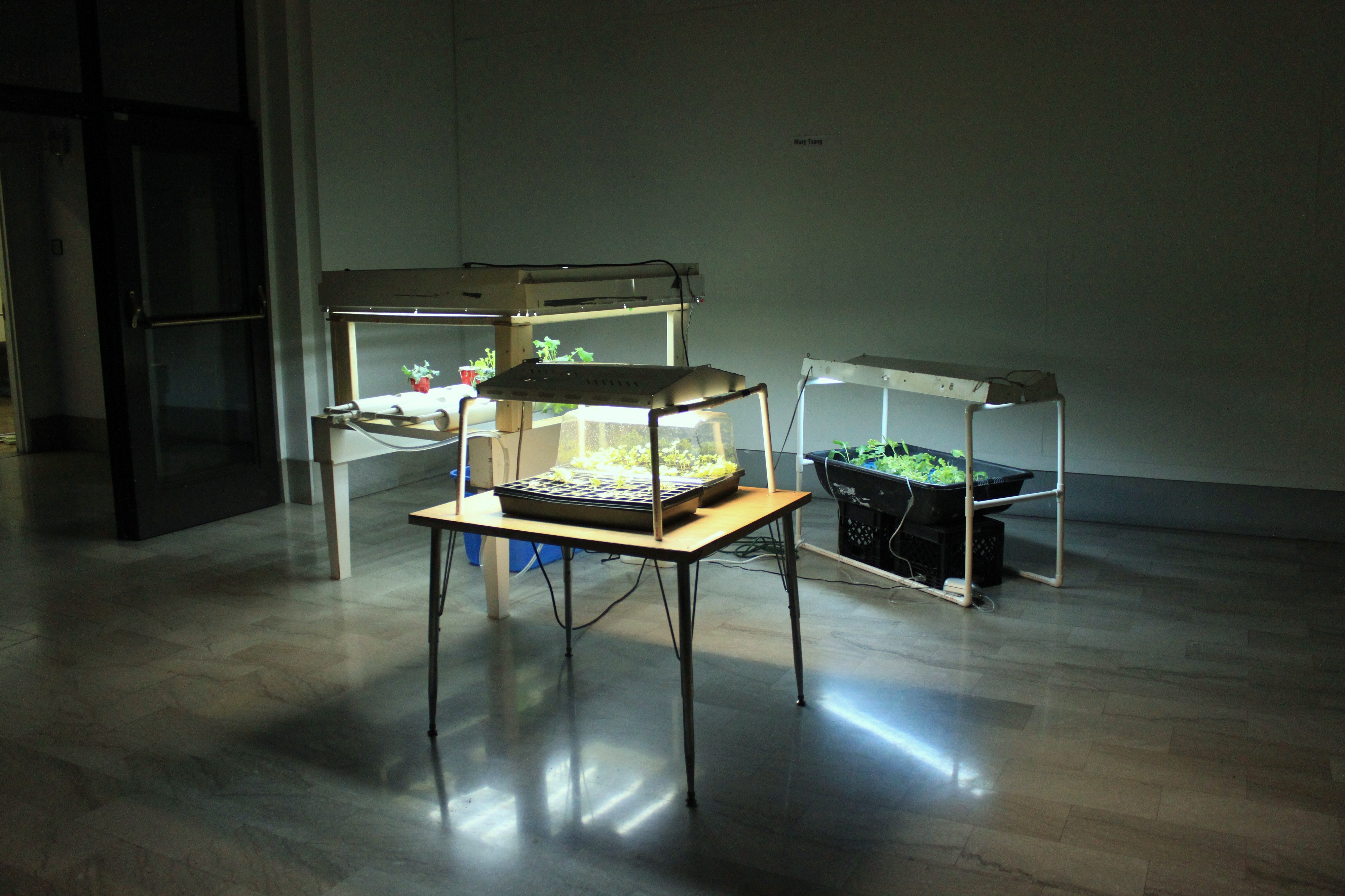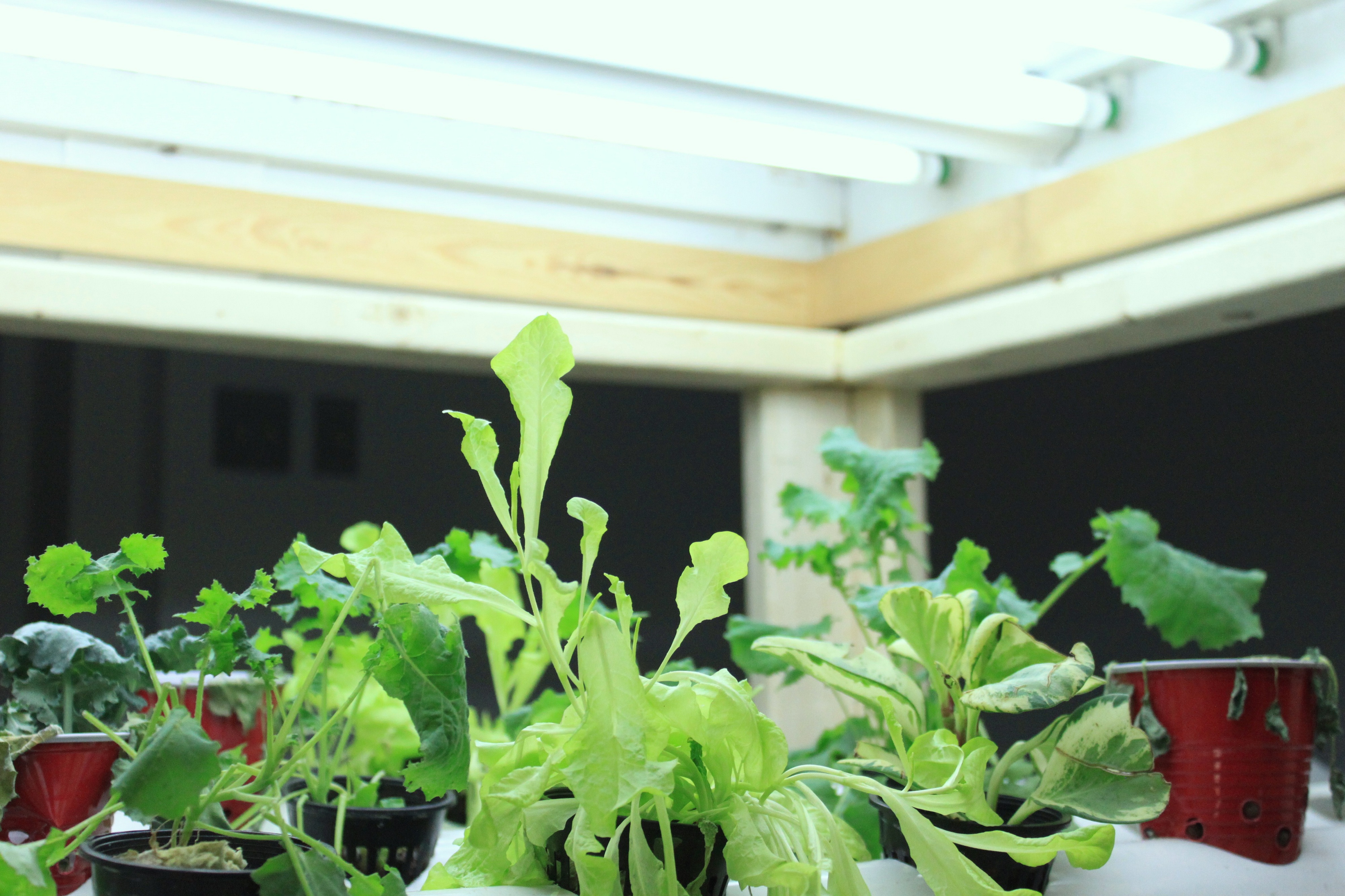 Three experimental hydroponic systems that vary in complexity to fit the growing needs of maturing plants. The plants are sprouted from seeds - their entire existence begins post-naturally. This project explores the potential of technology and bio-manipulation to reproduce and replenish locations that lack or have lost natural flora, as well as limitations to do so. Consists of found objects, fluorescent lights, and pretty much anything you can find at Home Depot. This installation marks the halfway point of a year-long Senior Studio Project.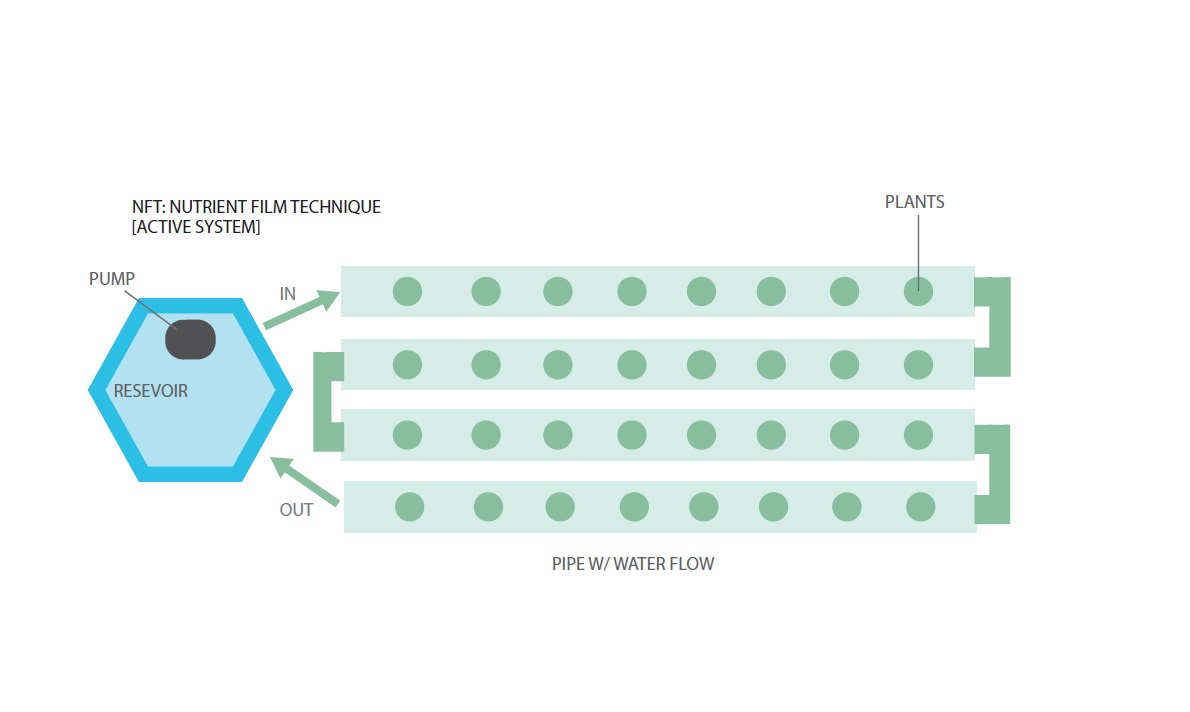 EARLY PROTOTYPES
INHABITATION & THE ICEBERG

Nothing short of an inconclusive experiment, this project attempted to grow plants upside down in a dusty, humid basement closet. This three-week long project transformed the closet into a sort of inhabited space for both the grower (me) and the plants. Simple drip systems were constructed on the second level of the closet to sustain both plants above and below, which shared the same soil bed.