FASTER, HIGHER, STRONGER

The only way to disrupt the never-ending loop of progress
is to break its perfect circularity.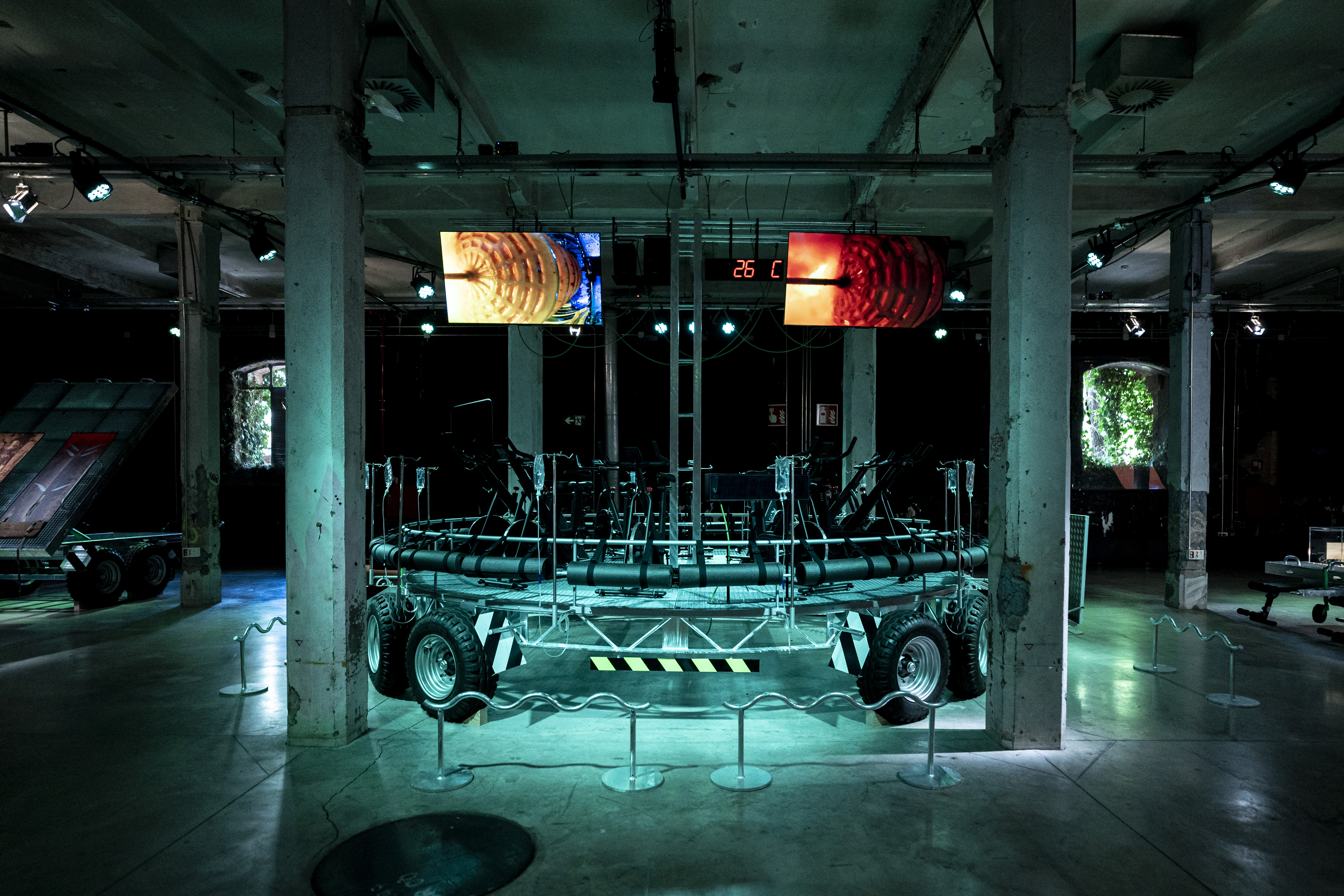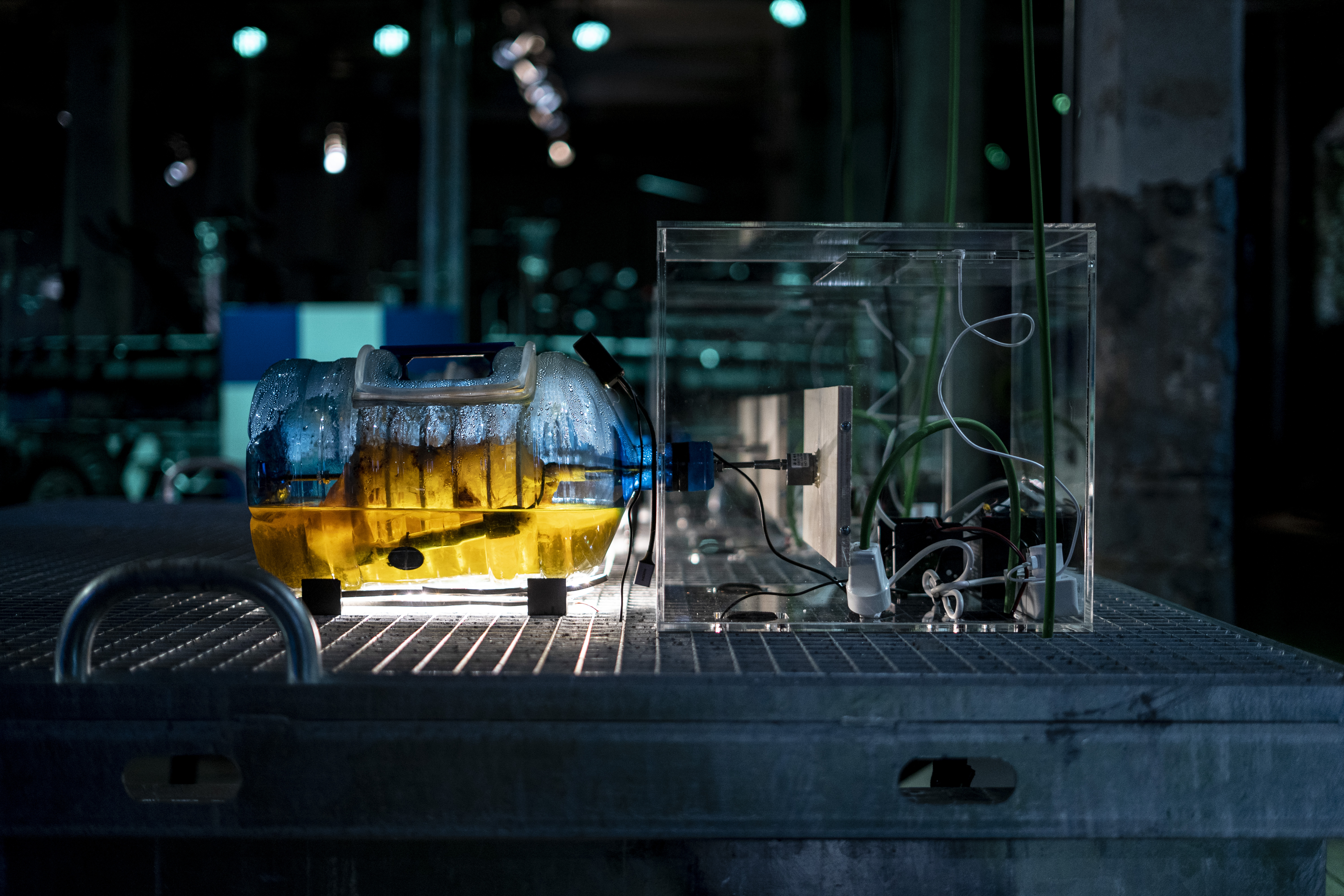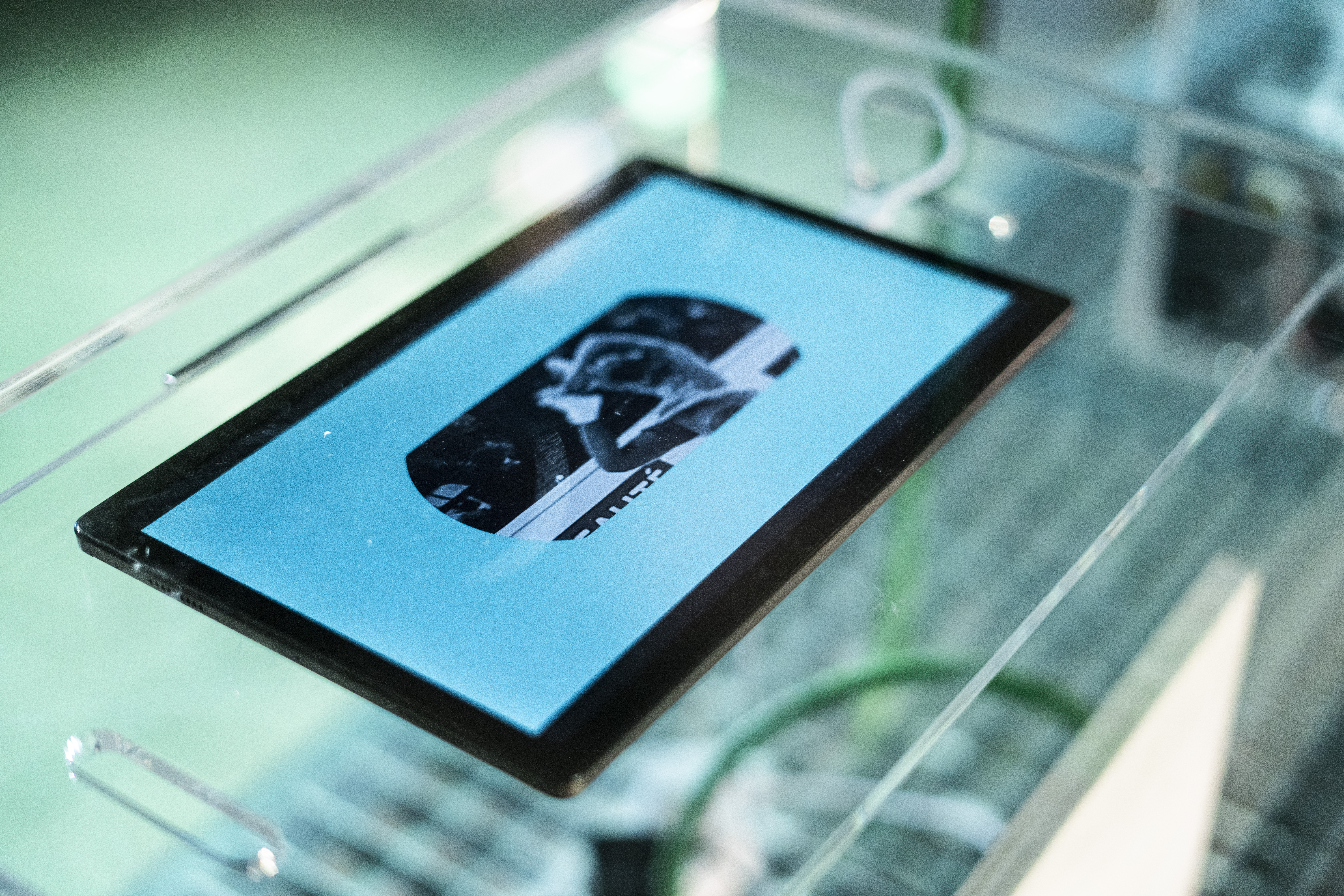 CLIMA FITNESS exhibition at Intermediae Matadero (Madrid, 2023) curated by Maite Borjabad with installation design by Common Accounts.


FASTER, HIGHER, STRONGER is an interactive installation where humans and non-humans train together to achieve the impossible fantasy of post-natural optimization. Appropriating the official motto of the Olympics, "Faster, higher, stronger, together" the installation includes a human-powered exercise machine that supplies energy to a bioreactor kept on constant rotation. Like the official Olympic motto, the bioreactor is appropriated from industrial designs of maximizing the production of microbial cellulose from SCOBY, symbiotic cultures of bacteria and yeast that are found in kombucha - a fermented liquid known as, "the wellness drink of the 21st century." Increasing profitability, the mass production of microbial cellulose serves several human applications in biomedicine, cosmetics, and material sciences.

As human muscles burn from the lactic acid buildup of continuous repetitive use, the SCOBY thrives in a similar acidic environment when it converts alcoholic compounds into acetic acids during the fermentation process of making kombucha. This installation draws similar parallels of thriving and surviving in sour spaces. Under the ideal yet artificial conditions of the industrial bioreactor, the SCOBY aggregates into large, fleshy masses while humans training on the rowing machine builds their own muscle mass.

Through the cross-species performance of fitness and technological enhancement, FASTER, HIGHER, STRONGER reflects on how we are already living in a simulation of post-natural capitalist aesthetics, and whether labor, care, alienation, and kinship can all coexist in simultaneous harmonious tension. After all, the biannual Olympic games strive for this very same unity across diverse cultures and nations, through the strict calculation of normative bodies and the competitive performance of sports.

Let the training begin.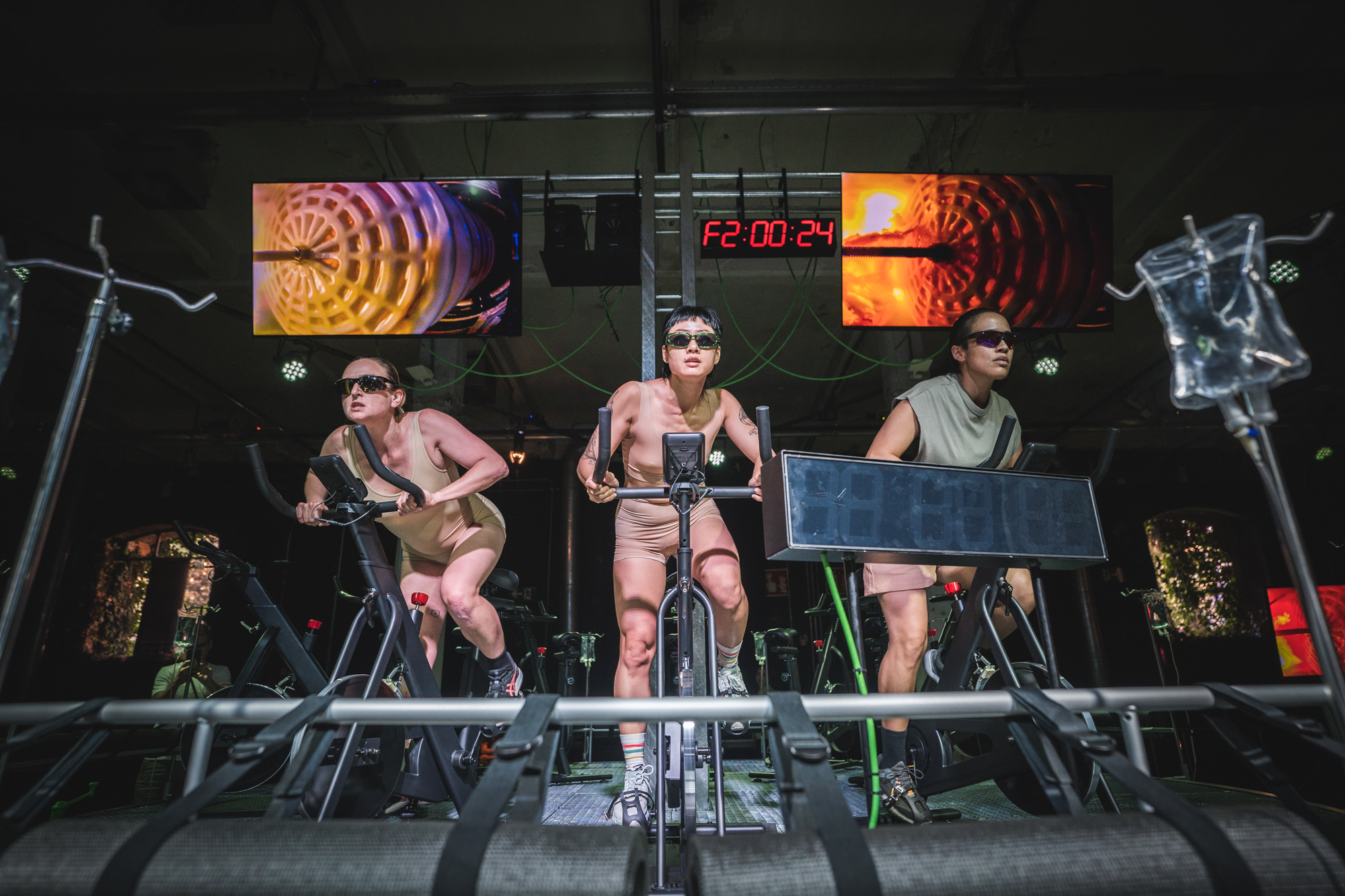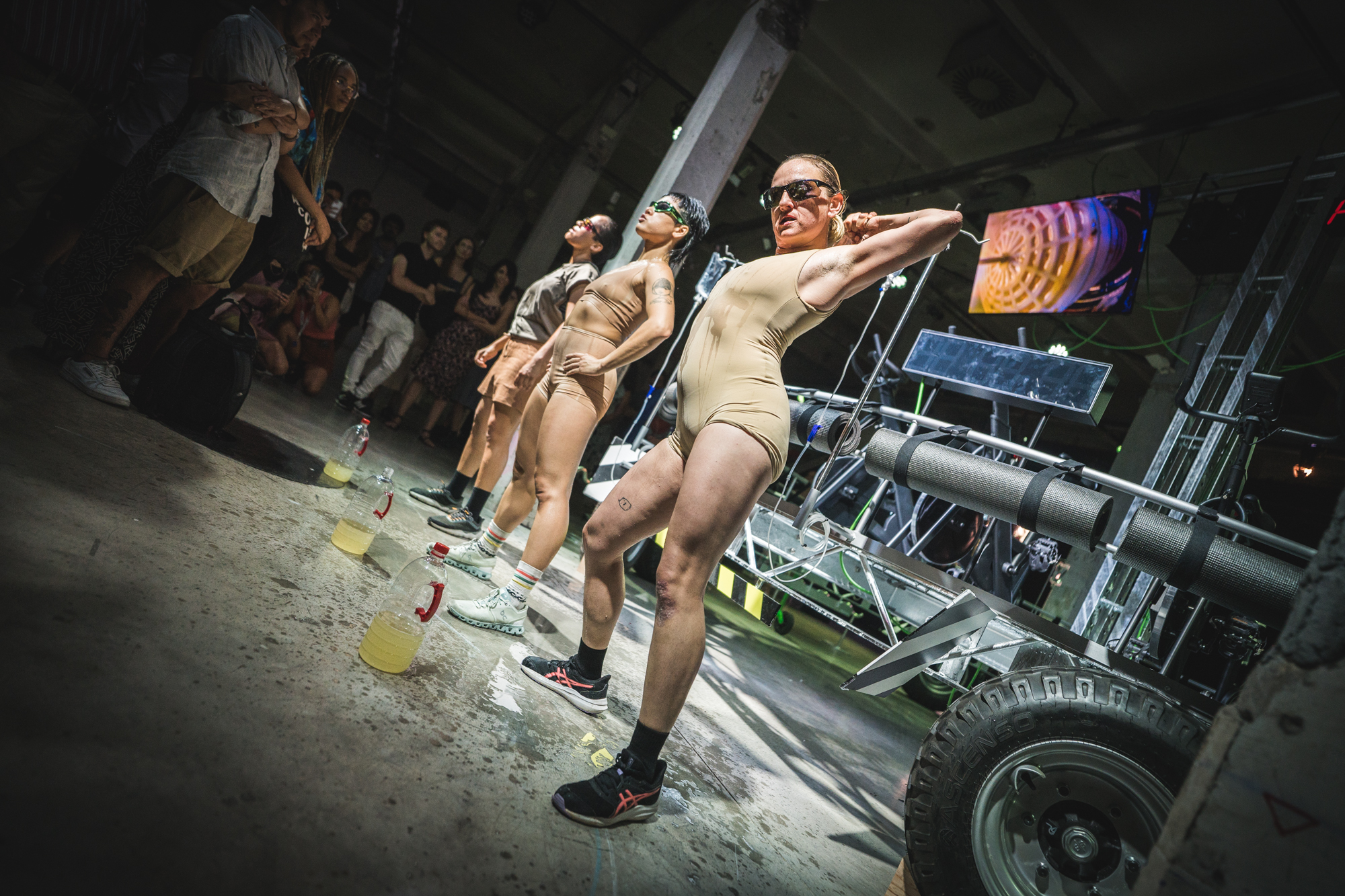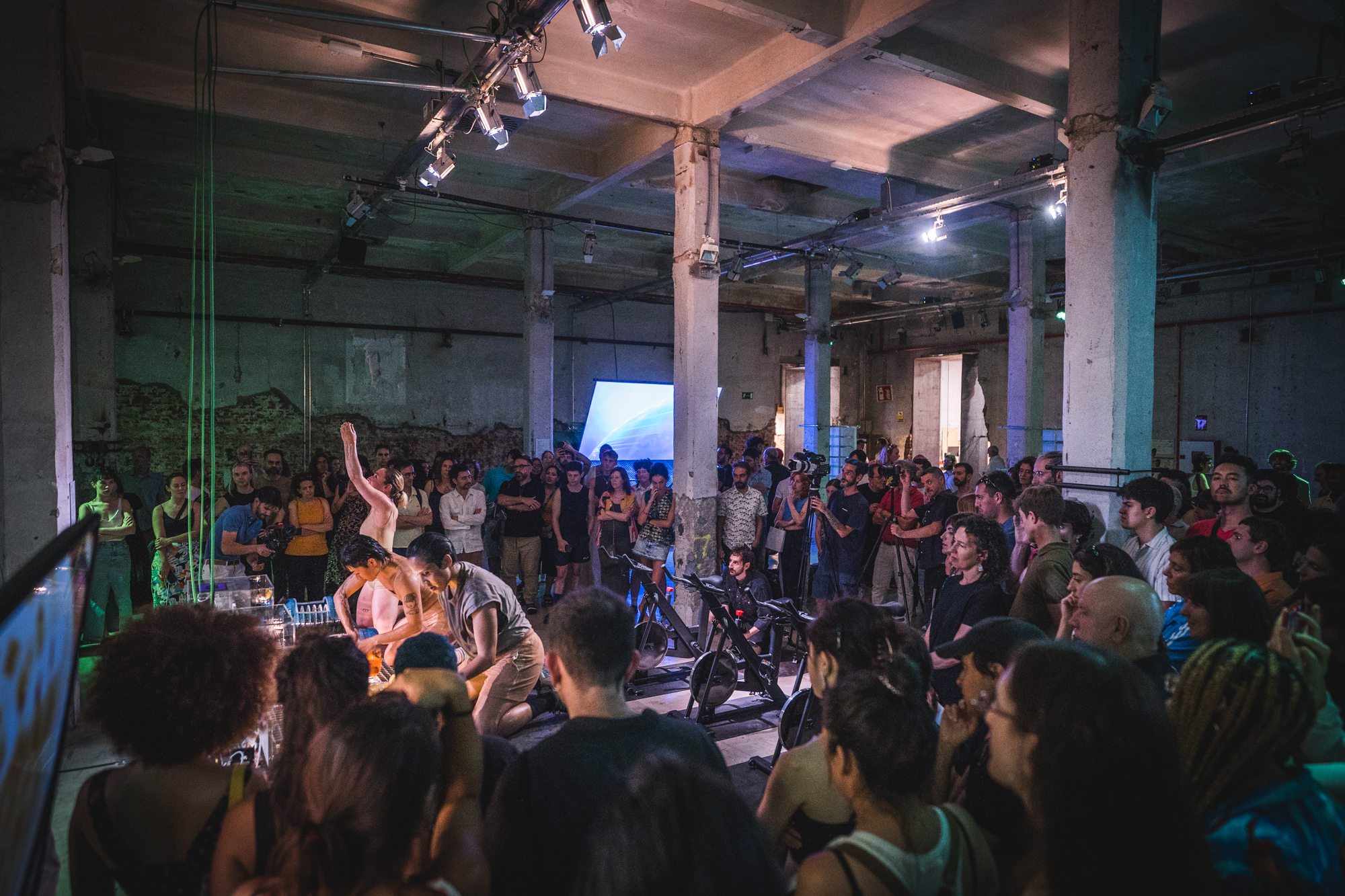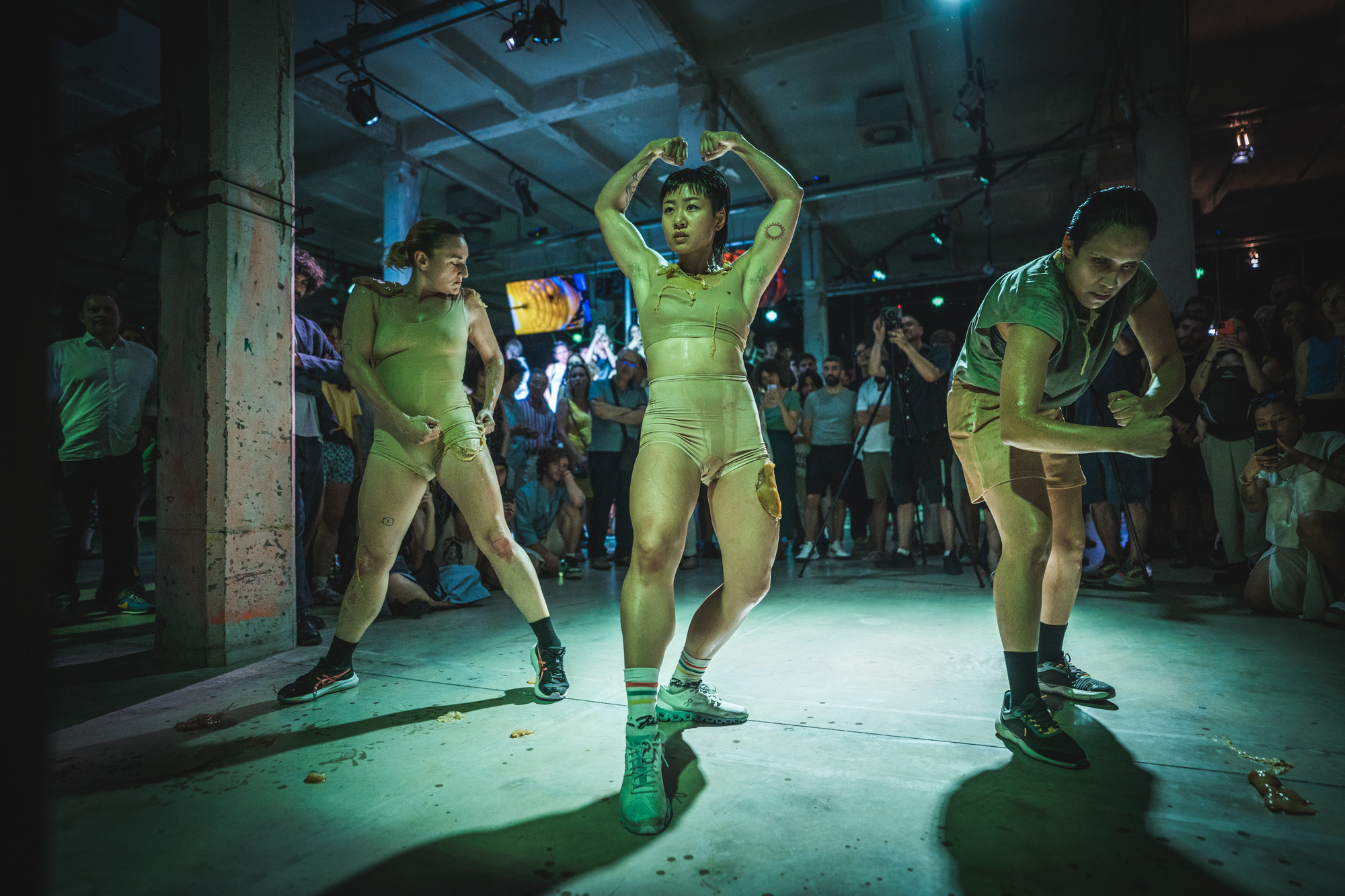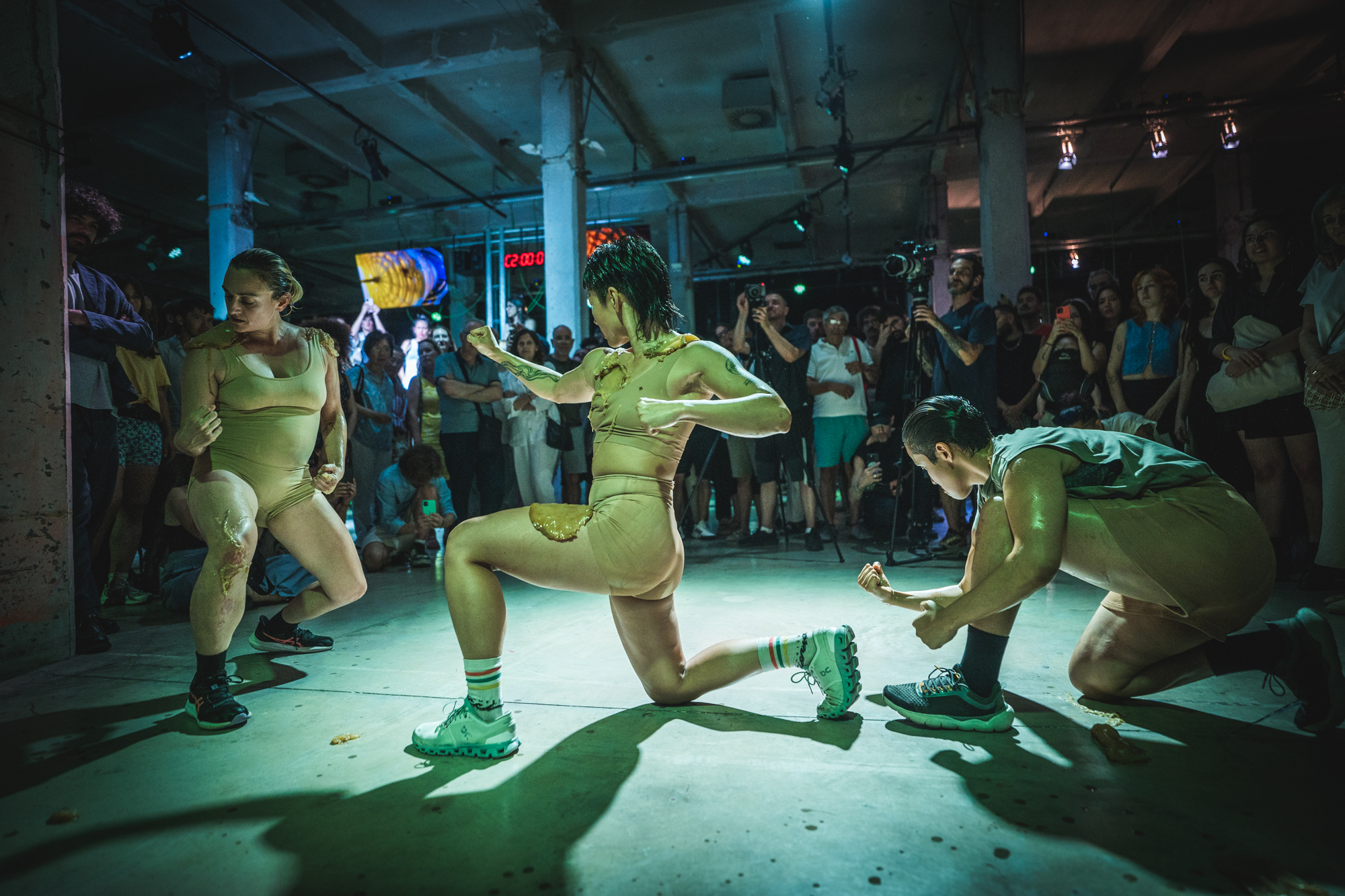 Performance "DISRUPTING CIRCULARITY" at the opening of CLIMA FITNESS






PREVIOUS EXHIBTIONS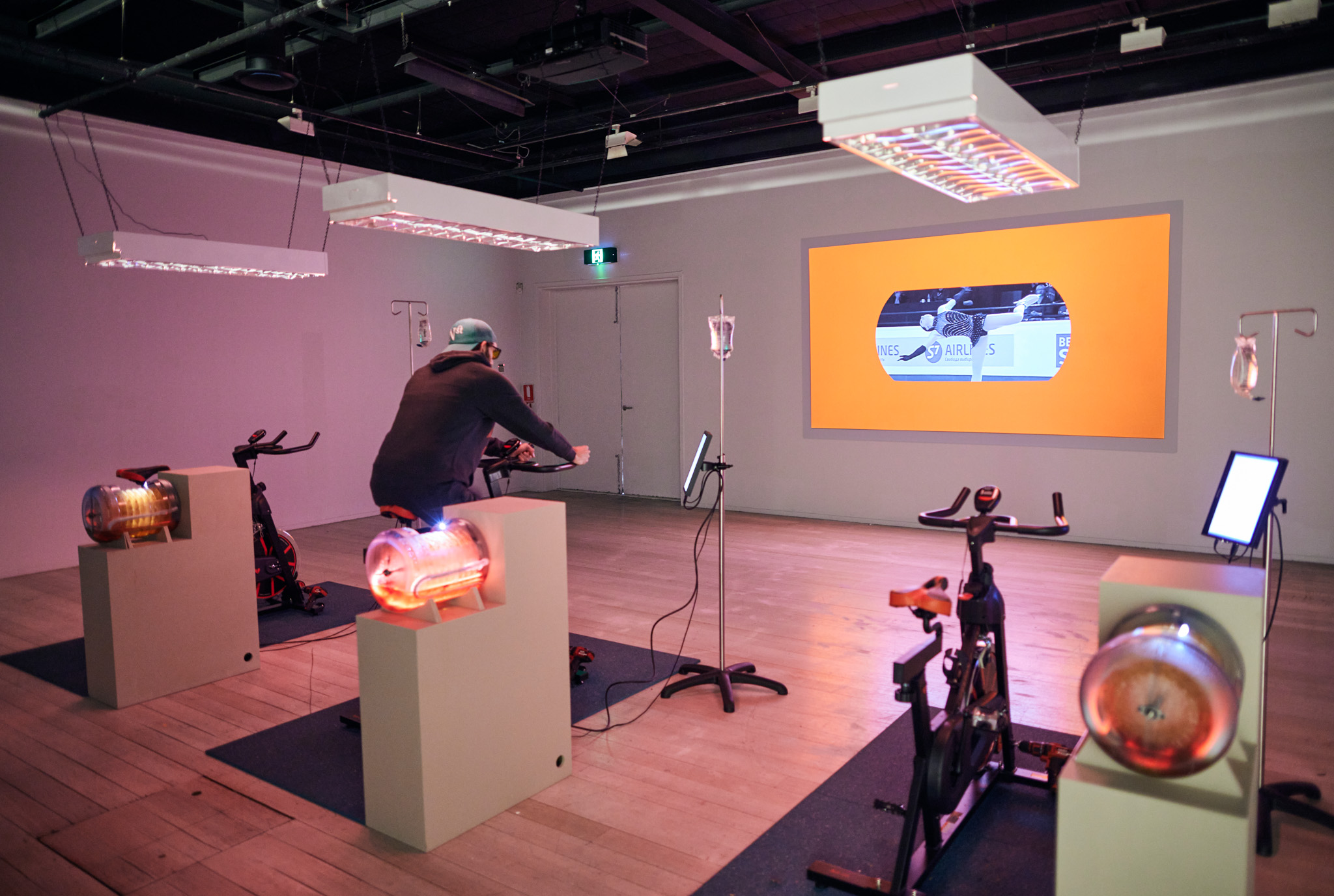 B I O G Y M (duo exhibition) at Contemporary Art Tasmania + Dark Mofo Festival (Hobart, 2022) curated by Lisa Campbell-Smith with technical production by Bill Hart.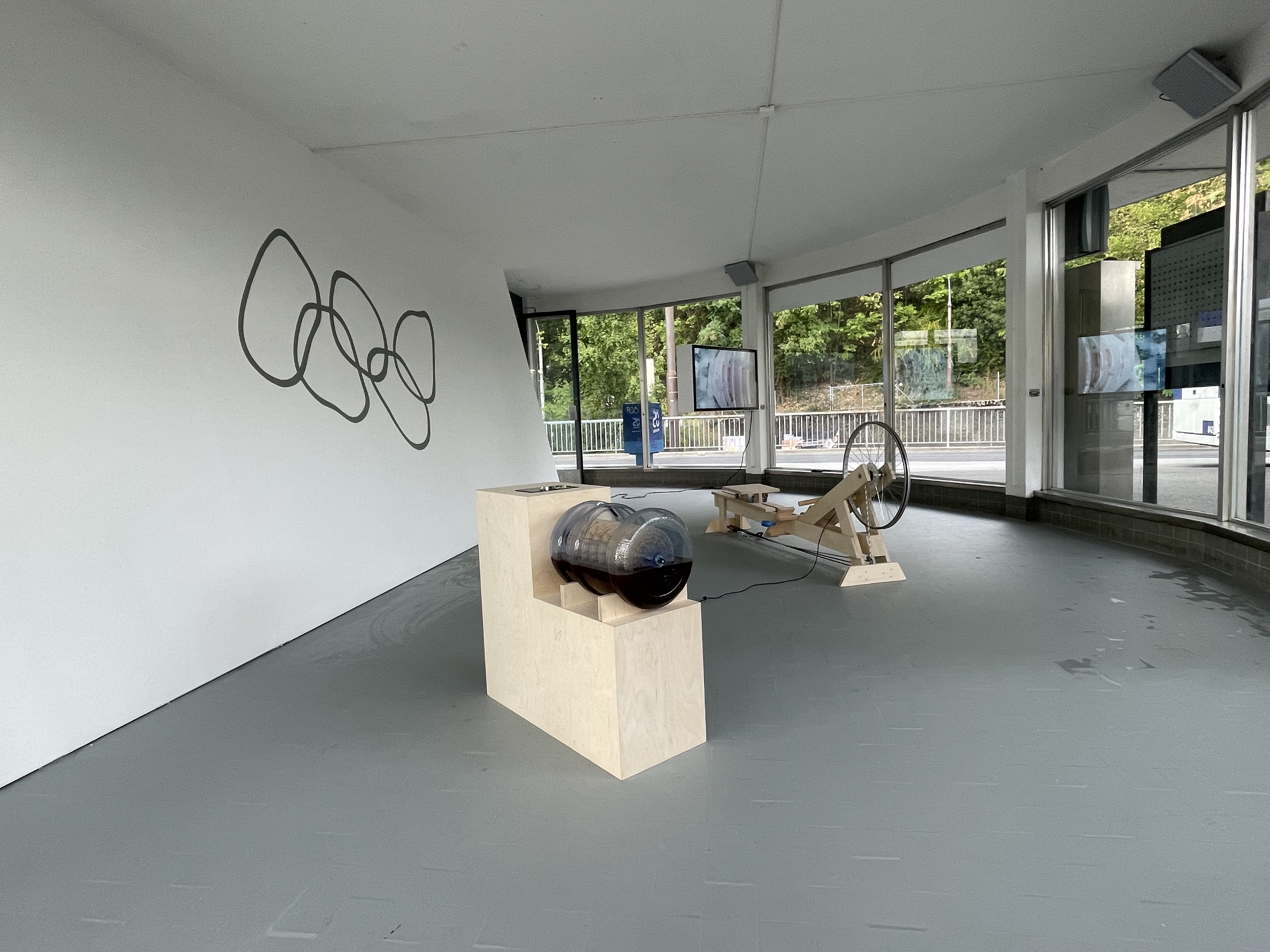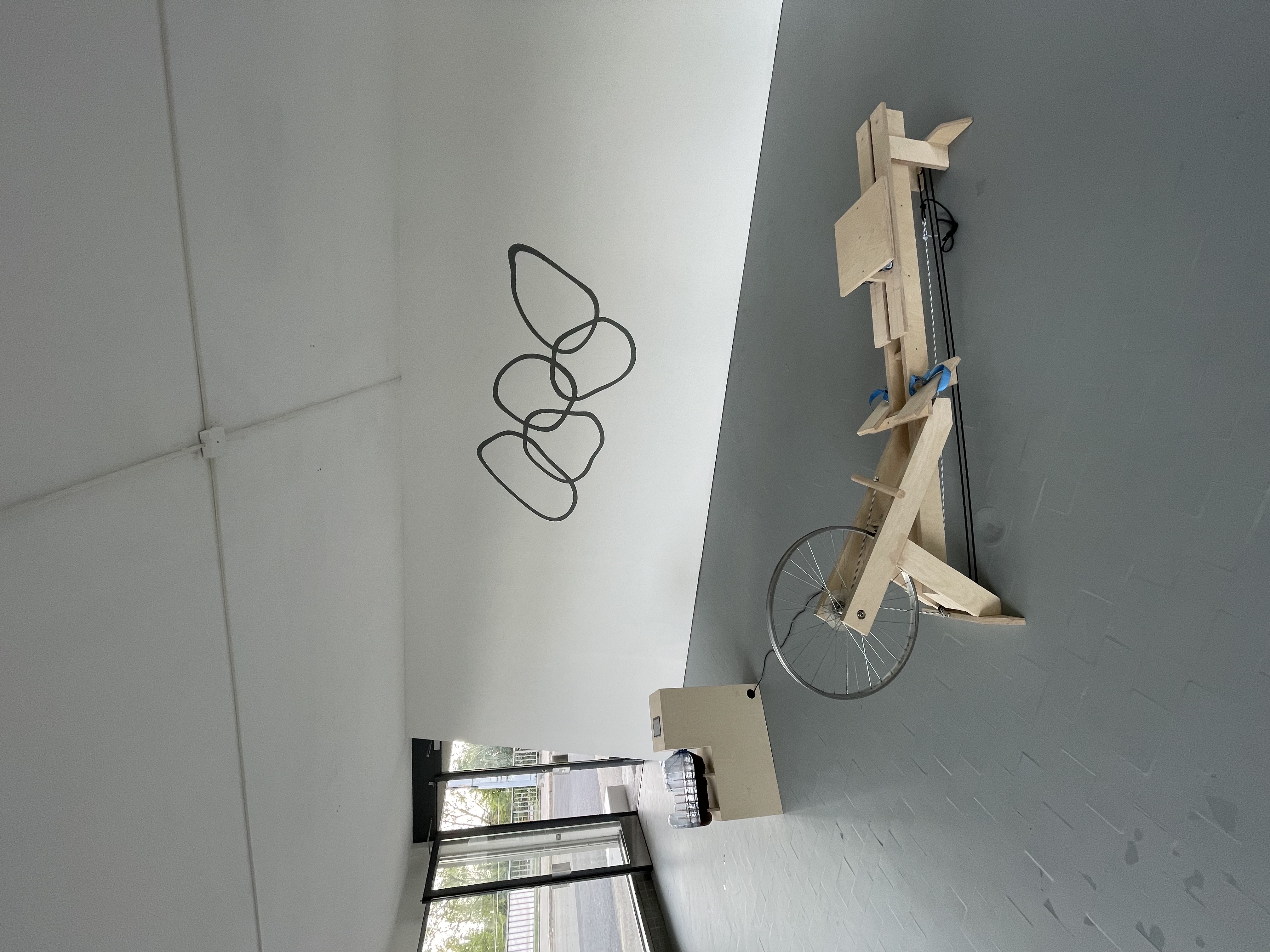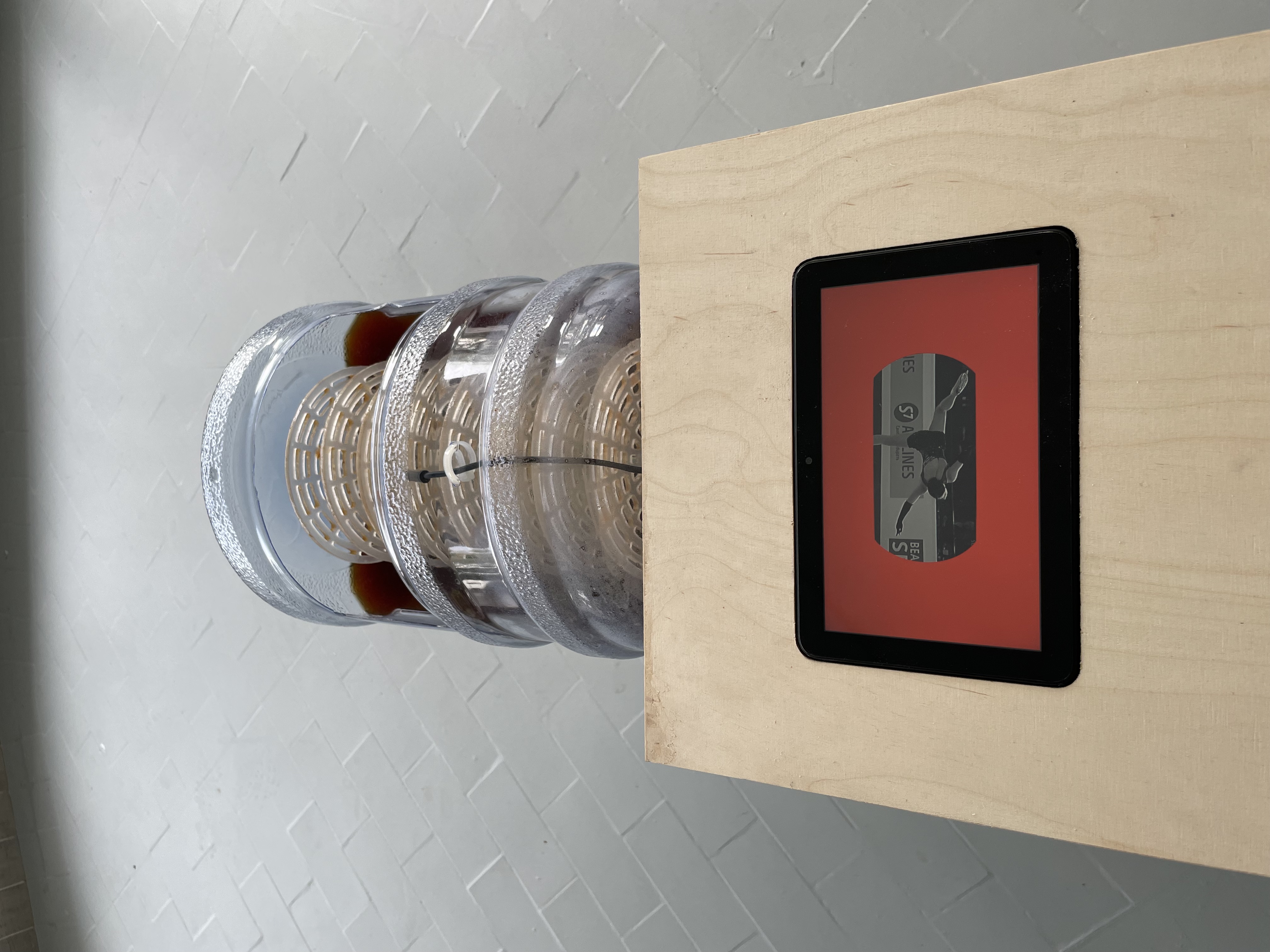 FASTER, HIGHER, STRONGER a solo exhibition at Magic Stop (Lausanne, 2022) located next to the official office of the Olympic Games.